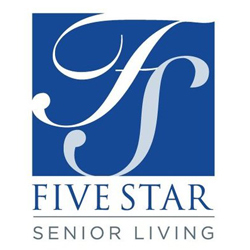 Security Guard / Resident Transportation Provider
Sorry, this job has expired.
Louisville, KY
The Forum at Brookside is a beautiful community in Louisville, KY, with more than 320 units offering independent living, assisted living, and skilled nursing care.

At this time, we are seeking Staff Security Guard / Resident Transportation Providers to join our team! These are 2nd shift positions.

• High school diploma or equivalent
• Previous security experience desired.
• Knowledge of legal requirements for security guard position required.
• Valid driver's license.
• Must make independent and good judgment decisions within proper policy and procedures.

• Provide a highly visible status to residents and potential intruders to foster a sense of safety. Operate wireless communications equipment between Security Guard and office.
• Observe video monitors. Patrol hallways, building, and parking lot to ensure it is well lit and resident vehicles are locked. Determine that no unauthorized vehicles are present.
• Ensure that all doors are secured and locked in the evening.
• Respond personally to location to satisfy needs of the residents and personnel.
• Adhere to established safety procedures. Maintain a current list of emergency numbers.
• Keep record of residents entering and leaving premises after front doors are locked.
• Answer incoming phone lines when office is closed.
• Maintain confidentiality of resident and community information.
• In the event of emergency, assist local emergency personnel within the facility as needed.
• Transport residents.

Click 'Apply now' to attach your resume and apply.

About Five Star
Five Star Senior Living Inc., a national healthcare and senior living provider headquartered in Newton, Massachusetts, proudly offers the highest quality service and care with the warmth and hospitality of home. Founded in 2000, Five Star has two major operating division: Five Star Senior Living and AGEILITY Physical Therapy Solutions.

EEOC
Five Star prohibits discrimination against any applicant or employee with regard to or on the basis of race, color, religion, national or ethnic origin, age, ancestry, sex, pregnancy (including pregnancy, childbirth, lactation and related medical conditions), gender, gender identity and expression (including transgender), sexual orientation, mental or physical disability, military status, certain criminal records, genetic information (including characteristics and testing), HIV testing, a personal admission to a facility for the care and treatment of a mentally ill person and taking of parental leave or membership in any other category protected by applicable law. In addition to federal requirements, Five Star complies with applicable state and local laws governing nondiscrimination in employment in every location in which the company has communities and/or facilities. This policy applies to all terms and conditions of employment, including, but not limited to, recruiting, hiring, placement, promotion, termination, layoff, recall, transfer, leaves of absence, compensation and training.

15142